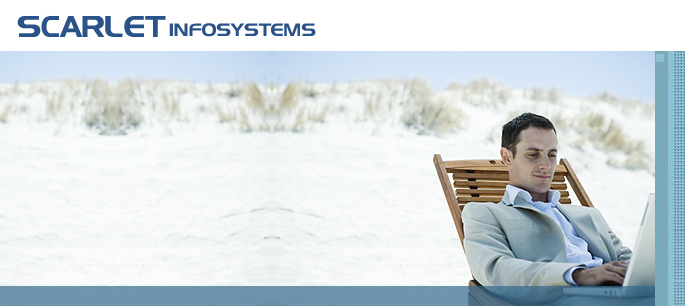 Offshore Outsourcing Services

Scarlet Infosystems - Web Development Company India
Scarlet Infosystems offers Web Development Services, Website Development India, Offshore PHP Programming, .Net Programming, Bespoke Outsourced Web Development Solutions to Offshoring Companies at affordable prices. Companies or firm looking to Outsource Web Development and Offshore Web Programming gain competitive advantage from Indian companies into Web Development and enabling Web Technologies for their businesses.The savings in Outsourcing Web Development to India result in approximately 50-60% savings as agaianst Website Development & Programming done in-house.

Our in-house Web Programmers offer PHP MYSQL Web Development, Dotnet, ASP .Net Web Programming and Freelance Programmers to build E-Commerce Web Projects, Web Portals, Website Applications, Social Networking Sites for companies offshore.

The Web Development Company guarantees quality, competent and rapid execution of all Outsourced Web Web and Software Programming Projects - from Small Business Web Development, Web Portal to Complex Ecommerce Solutions.
Instant Contact